Multiple lightning modes and the battery lasts up to 500 hours.
The wood frame is natural teak: observe its exquisite texture and warm colour, and its fine, smooth veins and gentle lustres. Every frame has a distinct pattern and makes each of them one of a kind.
Get a natural feel with the Lantern's unique wood decoration.
A special Moon Lantern for a special you.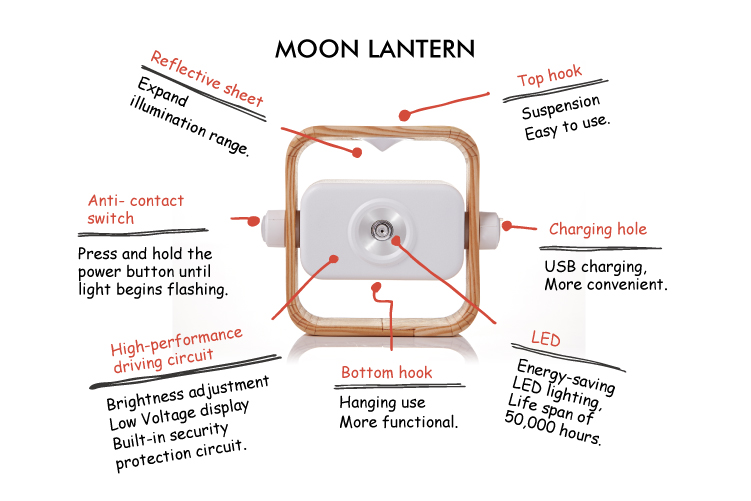 Little lighthouse for outdoor activities
The lamp body is moulded from die-casting aluminium, enhancing heat dissipation, decreasing luminous decay, and lowering power consumption.
Built-in lithium battery with 5200mAh capacity and reduces the consumption of dry cell.Also, the Lantern has a micro USB charging port.
The Lantern can rotate 360-degrees for multiple modes of illumination.
Provides direct and indirect lighting functions.
Equipped with the latest Cree XM-L U2 LED and with the service life up to 50,000 hours.
High-efficiency illumination with the projection range up to 200 meters.
Built-in circuit protection mechanism to avoid overcharge and over-discharge.
Can last up to 500 hours.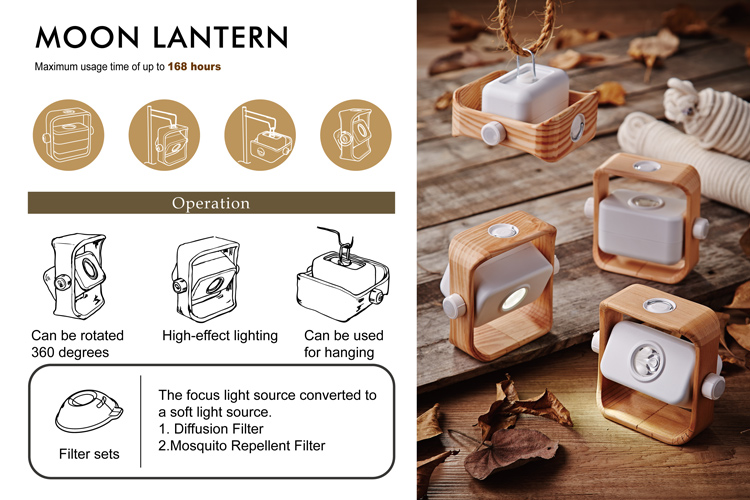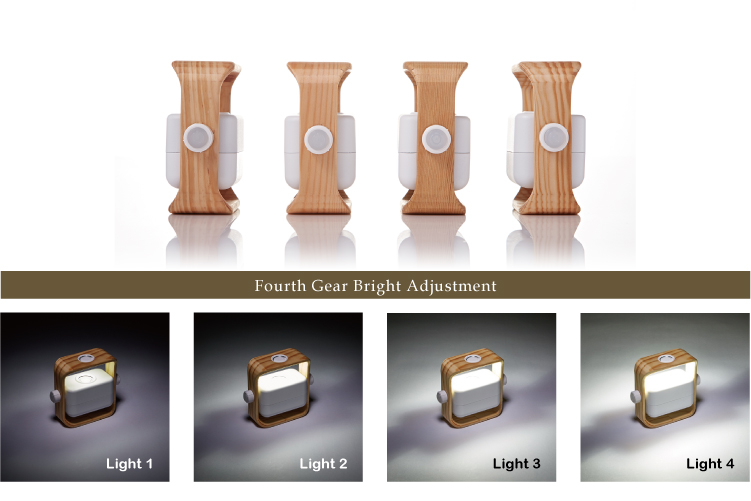 Press the button to turn ON/OFF power, as well as adjust levels of brightness to suit your needs. Also, the Lantern comes with a micro USB charging port, which can extend battery life and length of illumination.
【Brightness / Endurance】
First level – 1 lumen (up to 500 hours)
Second level – 16 lumens (up to 80 hours)
Third level – 150 lumens (up to 20 hours)
Fourth level – 360 lumens (up to 8 hours)
Fifth level – 500 lumens (when using USB charging)
【Battery power display】
Purple 100% / Blue 80% / Green 60% / Orange 40% / Red 20%
---
Light Filter Kit for the Moon Lantern
Each Moon Lantern comes with two different light filters, to add extra functions for the Lantern. Both filters can reshape a focused light into a gentle, scattered light, as well as offers different uses:
Filter for camping light: it provides a gentle, scattered, warm white colour light.
Mosquito repellent filter: it projects a tangerine colour light with a particular level of light waves, which can obstruct the vision of mosquitoes and repel them from the area.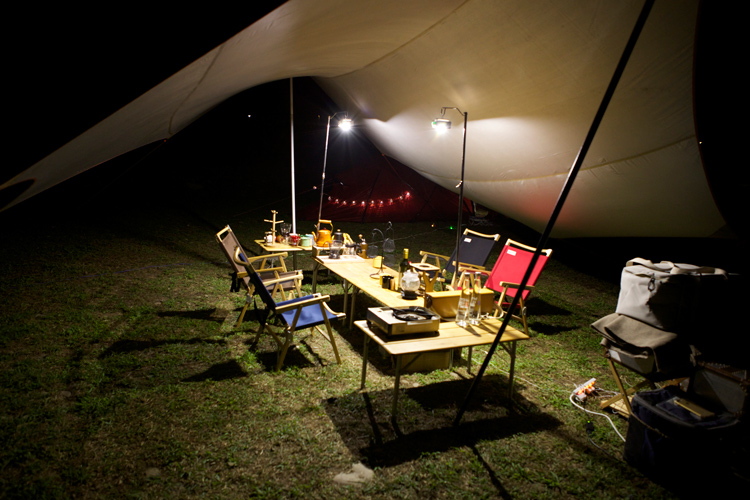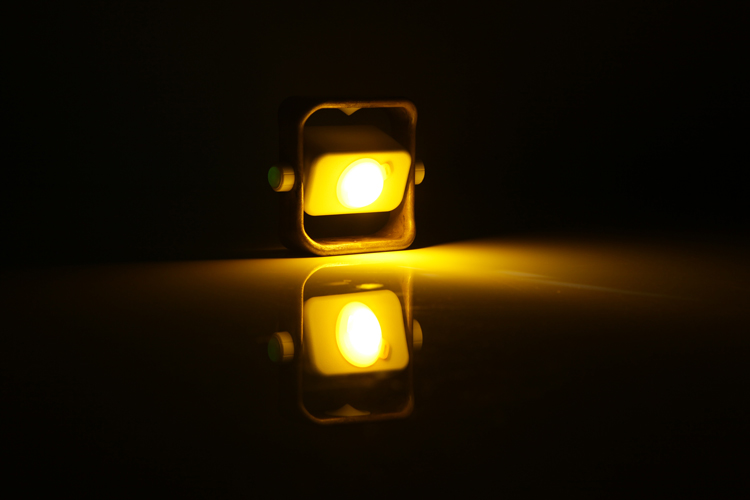 Mosquito repellent filter


The most healthy way to repel mosquitoes
The Mosquito Repellent Lantern utilises the phototaxis inclination of insects. Mosquitoes can see clearly and like to live under the light wave below 500nm generated from a regular light bolt. Our special filter is designed to cut off such light waves, which causes visual dysfunction for the mosquitoes when they enter the illumination range. This manipulation of physical properties to repel mosquitoes is non-toxic, eco-friendly, and no side effects. And, it keeps the annoying insects away from you.
【Tip for using】
While using the Mosquito Repellent Lantern, try to minimize the interference of light from other sources of illumination in the same area.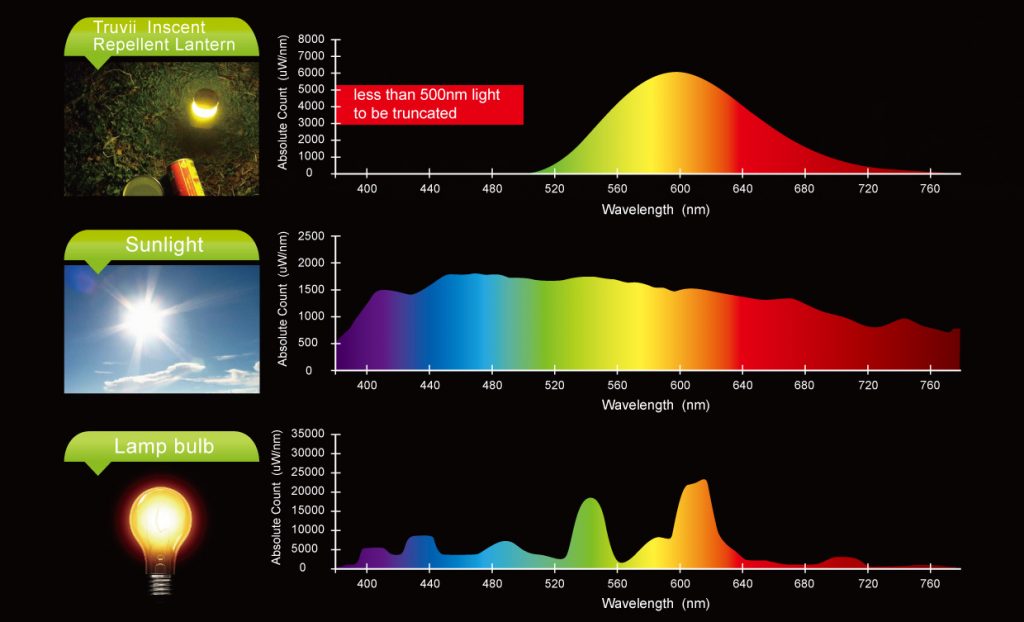 Design thinking
The outer frame is Burmese teak log. The Lantern retains a wooden texture and is both functional and aesthetic, which leads to a new milestone of LED lighting.
Energy conservation
The Lantern is moulded from die-casting aluminium alloy. Such a procedure strengthens heat dissipation and reduces luminous decay and power consumption.
Mosquito repellent effect
The only experimentally proven mosquito repellent lantern in Taiwan. Certified in both Taiwan and Japan, the Lantern has proved that it can manipulate light waves and interfere with the behaviour pattern of mosquitoes. The mosquito repellent filter can keep mosquitoes away from the projection area of the Lantern.
Light Conversion
At the moment, our Lantern is the only outdoor product that combines both flashlight and camping light functions in the market. The projection range of the Lantern is approximately 200M and near 10M as a camping light.
Sustainable use
The Lantern is equipped with a built-in 6400mAh battery core to reduce energy consumption. Also, it has a micro USB charging port and a 3M charging line for your convenience.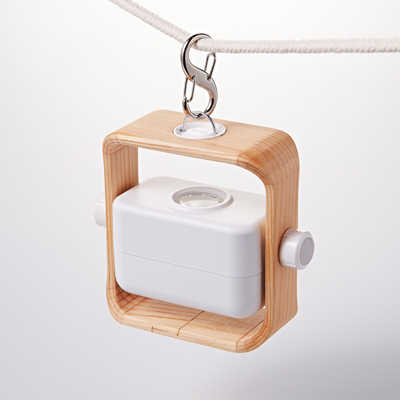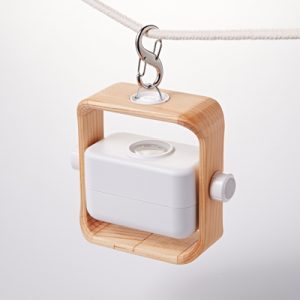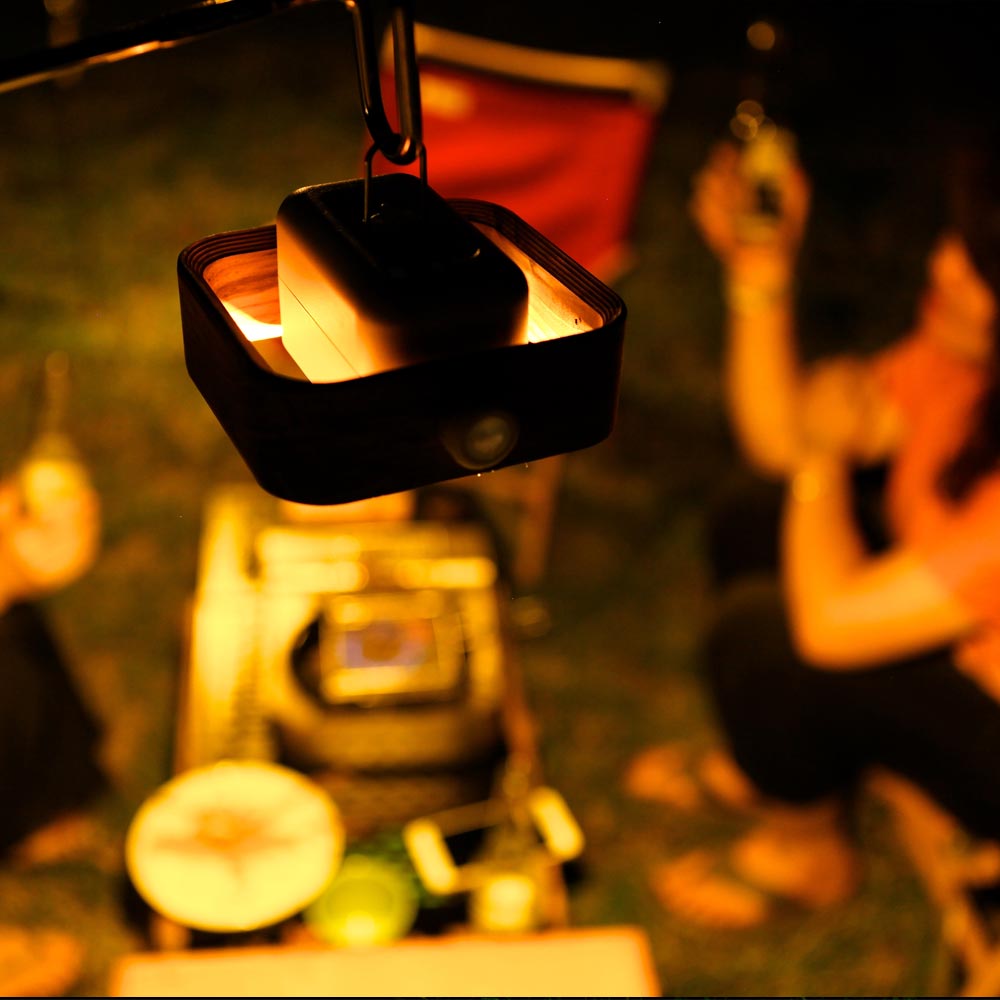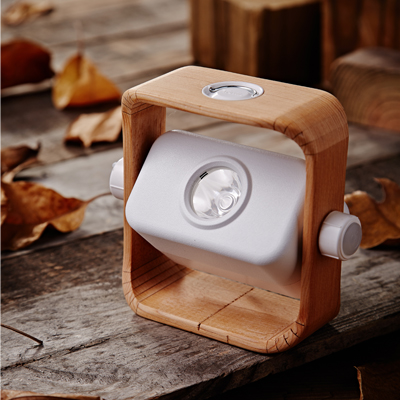 | Product detail |
Teak wood version:
Size:W122mm x H102mm x D50mm
Weight:340g (±5%)
Material:Aluminium、Plastic、Teak wood
Plastic frame version:
Size:W122mm x H102mm x D50mm
Weight:340g (±5%)
Material:Aluminium、Plastic
Max output:500lumens
Battery:Lithium battery
Service temperature:-15~80℃
Accessories:USB charger and transformer、Scattered light filter and Mosquito repellent filter、S-shaped hook、Storage bag
Made in Taiwan