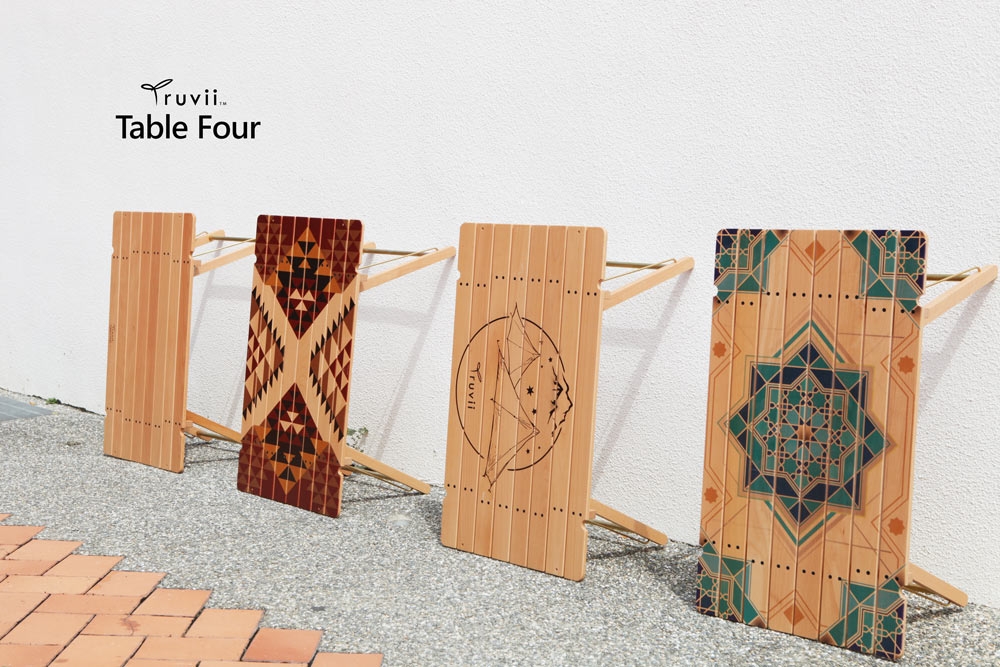 Use 100 components to make this table. 
It is made from beechwood with spray paint patterns to add uniqueness. 
Foldable design with copper metal features. Suitable for car transport.
For a table to fit for car transport and with unique style,we reshape its format by altering the structure and way of configuration. 
We wish to bring a different vision to the users when they use the product. 
No design is 100% perfect, yet we use exactly 100 components to make this beautiful table.
Through creative explorations, we minimize an 85cm X 49.5cm x 40cm full-size table into 85cm x 12cm x 11cm for storage, by skillfully connecting 8 pieces of wooden planks across 8 chunks of wooden blocks.
The table weighs less than 5kg.
All the metal details are made of copper instead of aluminum, radiating golden charms.

◎The exposure of copper hooks and tubing under sunlight, air, and water may cause oxidation. You may refine the metal features with crocus cloth and polish the product with beeswax oil.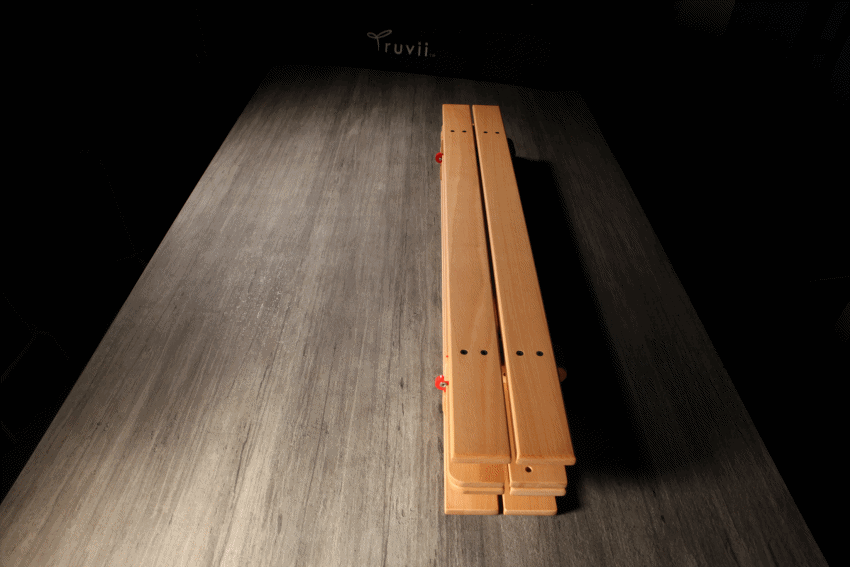 Assembly instructions
Fully extend the tabletop from both sides and then straighten the table legs.
Insert the A-side of a copper hook into the locking hole under the tabletop. 
Insert the B-side of a copper hook into the locking hole at the end post of a table leg.
(As indicated by the same color stickers)
Slide the copper tubing through the inner holes of the table legs.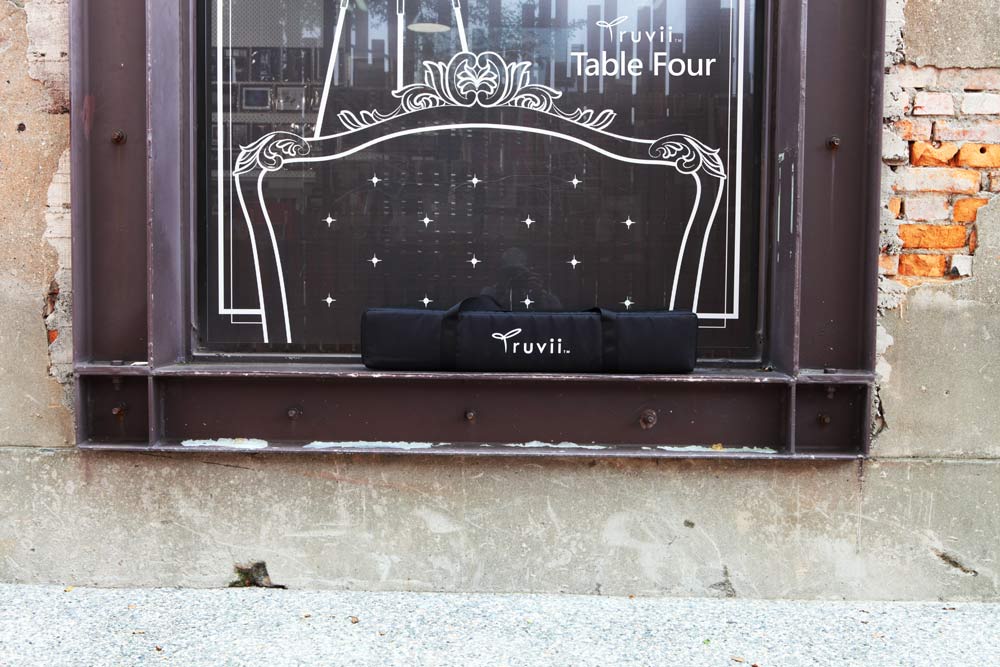 With a storage bag