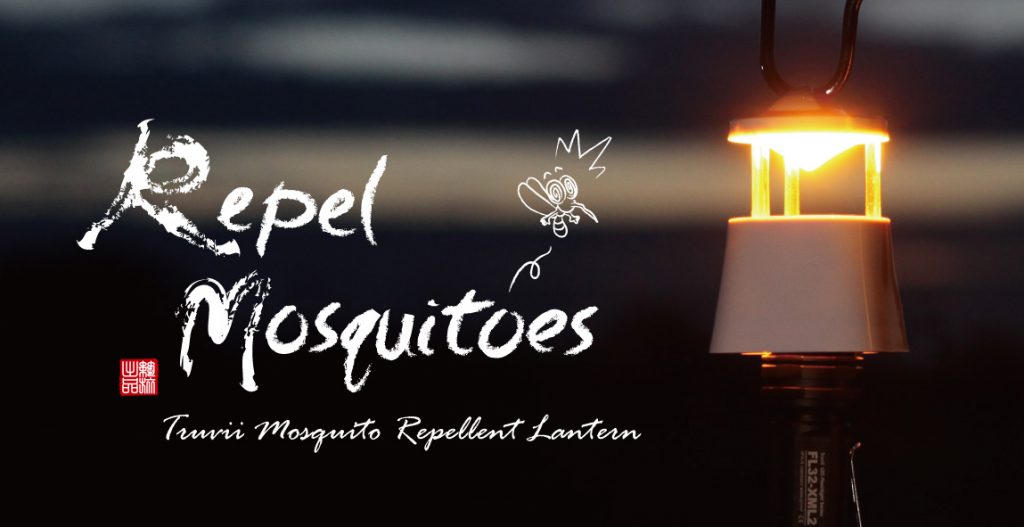 Mosquito Repellent Lantern
Annoyed by mosquitoes when you try to enjoy outdoor life? Truvii's Mosquito Repellent Lantern can solve the problem! With our specially designed filter to block the low-level light waves (below 500mμ) of a flashlight, it impairs the vision of mosquitoes and repels them from the illumination range.
The compound eyes of mosquitoes react poorly to warm colour, long-wave lights (i.e. low colour temperature). Our product utilises this principle to achieve the mosquito repellent effect. With a simple, efficient design, the light filter can change the flashlight into a camping light and project a gentle, warm yellow illumination. The Mosquito Repellent Lantern is suitable for both indoor and outdoor uses.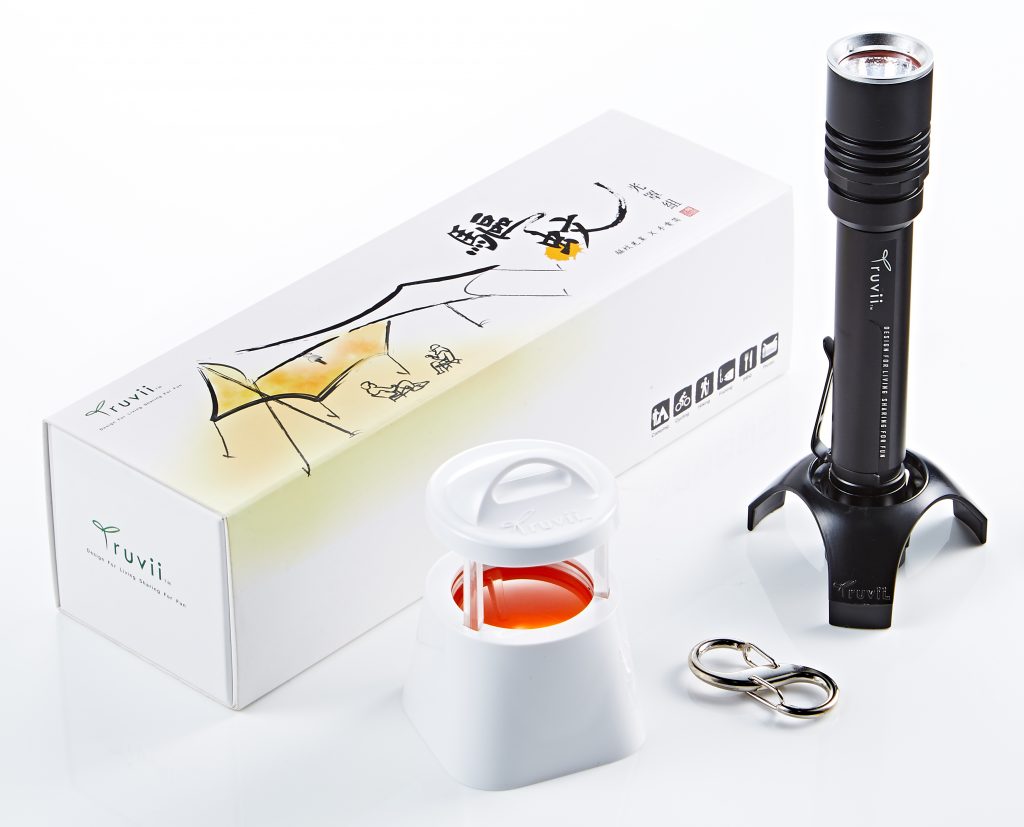 【Flashlight Features】
Easy to use.
Outdoor best tool.
Lightweight design only 60g.
It doesn't use chromium plating on it to reduce the harm to the earth.
Can be used for hanging.
The light is mild and even. The brightness is not harsh and without any shadow.
If the bottom of your flashlight is uneven, please put the bottom into the patent base.
Then it can stand on any surface.
Apply to 25mm~40mm OD of flashlight's head.
The patent base can apply to 17mm~27mm OD of flashlight's tail.
【Flashlight Features】
Equipped with the latest Cree XM-L2 T6 II LED and has up to 800 lumens and can last for nearly 50,000 hours.
High-efficiency illumination with a projection range up to 200 meters.
Efficient intelligent driver circuit, with functions of brightness adjustment, low-voltage reminder and battery polarity reversal protection.
Hard anodized surface, which is scratch- and abrasion-resistant.
Tempered glass lens.
IPX-8 waterproof rating.
The flashlight is integrated manufactured with stainless steel O-rings. Such a design provides good heat dissipation and decreases luminous decay.

The most healthy way to repel mosquitoes
The Mosquito Repellent Lantern utilises the phototaxis inclination of insects. Mosquitoes can see clearly and like to live under the light wave below 500nm generated from a regular light bolt. Our special filter is designed to cut off such light waves, which causes visual dysfunction for the mosquitoes when they enter the illumination range. This manipulation of physical properties to repel mosquitoes is non-toxic, eco-friendly, and no side effects. And, it keeps the annoying insects away from you.
【Tip for using】While using the Mosquito Repellent Lantern, try to minimize the interference of light from other sources of illumination in the same area.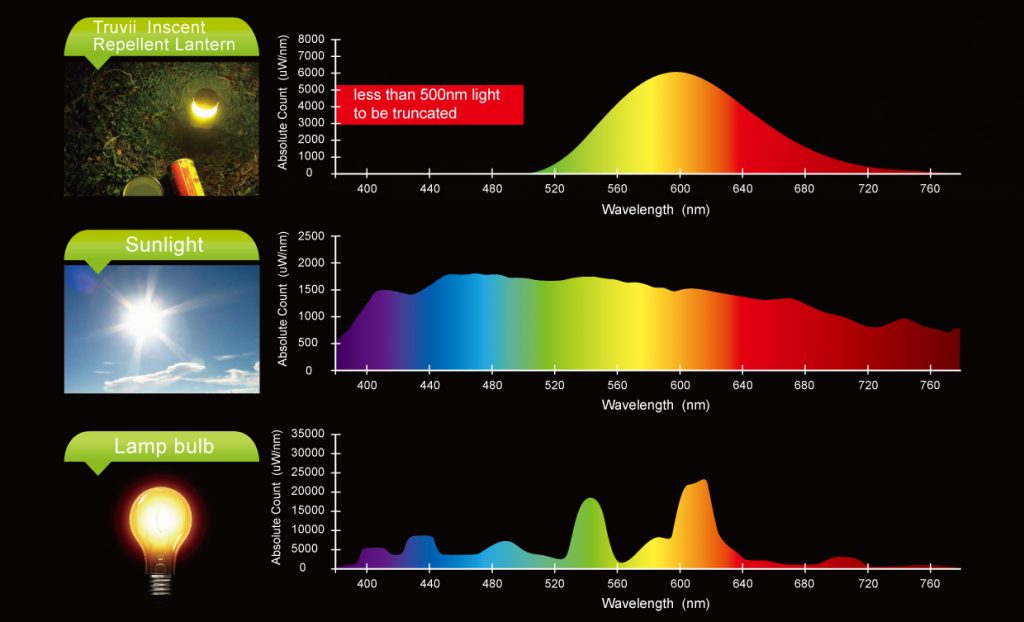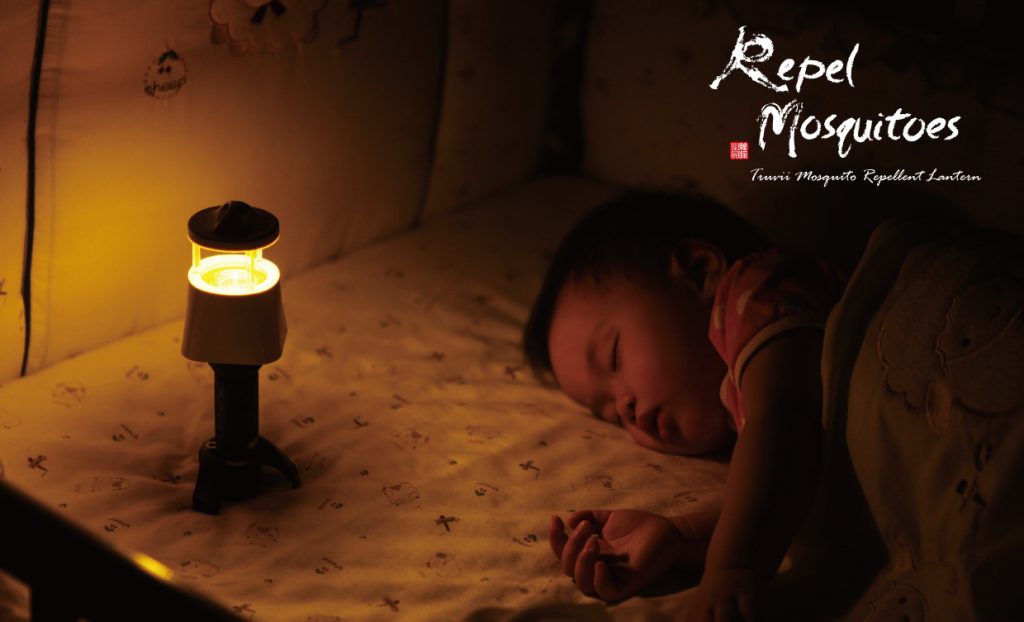 |Product detail|
Mosquito Repellent Lantern:
Size:57 x 85 mm
Weight:56g (±5%)
Applicable to the flashlight with the head diameter between 25mm~40mm
Service temperature:-15~80℃
Flashlight:
Weight:140g (±5%) (without batteries)
Material:6061 Aluminium alloy
Battery types:18650×1/CR123A×2
Size:L138 x TD25.4 x HD32.5mm
Accessories:S-shape hook, lamp stand, storage bag, flashlight sling
Made in Taiwan